Academy (U7 - U12)
Our academy program is for boys and girls ages U7 - U12 and provides a high level of soccer skills training. Players in our Academy program are committed to a year long program of weekly training and participation in various activities such as tournaments, team building and community service.

Players must tryout for this program and tryouts are typically held in late April/early May. Tryouts are held to ensure a consistent skill level within an age group and gender to maintain a high level during trainings.

Players selected for our Academy program can still be rostered with their club teams, attend trainings for those club teams, and participate in tournaments with their club team. Our Academy program is a supplement to the player's club team.

Our Academy program is offered at our Morrisville (3717 Davis Drive) location.


Development Centers (U7-U13)
Next Level Academy is offering the full year of Development Centers as individual season sessions or full year participation. Each session will provide the instruction and repetition to improve your player's technical ability. All sessions for Morrisville Development Centers are held at the NetSports facility in Morrisville.

For each session your register your player for, you will have to provide payment within 2 weeks of registering or lose your spot for that session. If you register for the entire year (5 sessions) you will be required to pay 50% up front and then the remaining balance by the beginning of the third session.

Each season session will have focused areas of development. The techniques will be taught in various drills at training but it is up to the individual player to practice away from training to get the most success.

Our Development Centers program is offered at our Morrisville (3717 Davis Drive) location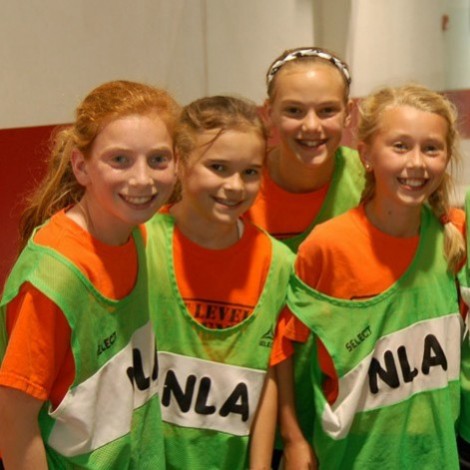 Individual Training
The NLA Staff is pleased to announce NLA Individual Training. The individual training provides high quality, player-specific training focused on improving technique and understanding of the game in order to take the player's mental, physical, and tactical performance to the "Next Level". Session are fun, intense, and challenging! Every touch on the ball is calculated and deliberate. Training is tailored specifically to each player's individual areas of difficulty. Each session will focus on improving the player's ball skill which will carry over in overall player confidence and performance.

THESE SESSIONS ARE RESERVED FOR OUR CURRENT NLA ACADEMY PLAYERS OR GRADUATES OF THE ACADEMY PROGRAM. Contact events@nextlevelacademy.com to set up a session.